On the 26th and 27th October 2022, ETBI's Further Education and Training Sector met in the Hodson Bay Hotel in Athlone, for a two-day conference focusing on the transformation of the further education sector. The conference was officially opened by Minister of State at the Department of Further and Higher Education, Research, Innovation and Science, Niall Collins TD. The theme of the conference was 'Stronger Together', and the attendees certainly proved that over the course of the two days.
A key issue arising from the conference was open access to further and higher education. According to Prof. Tom Collins, education policy analyst and keynote speaker at the event, we must provide a democratic and fair system for all those seeking education, and further education and training can be a key enabler of this change.
Change was another prominent theme at the conference. Director of Further Education and Training at ETBI, Dr. Fiona Maloney, said it is vital that further education continues to evolve, but that it also becomes integrated into the wider tertiary education system.
She said that further education and training is all about providing training in specific areas, with a particular focus on areas with skills shortages. Dr. Maloney said we need to ensure we are meeting the current and future demands of the economy, and that we are flexible enough to adapt to changing circumstances.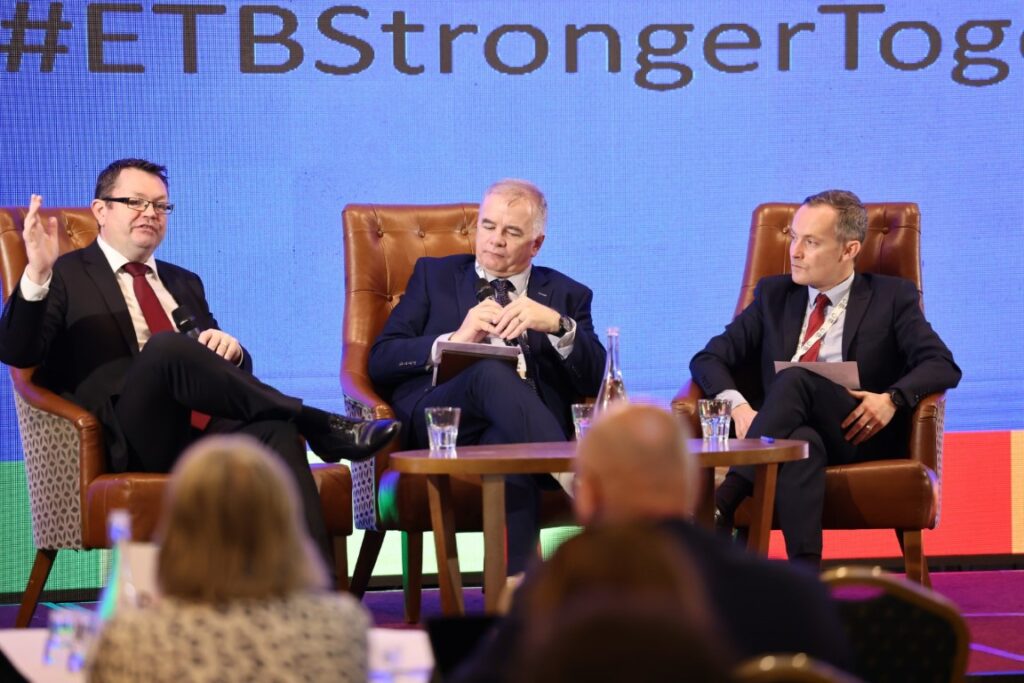 There were also a number of panel discussions at the conference, which involved expert speakers and audience participation. These panels focused on the following themes: Potential, Partnership, People, and Green Skills. These discussions revealed the dedication of FET staff and offered ideas about how to further develop FET into the future.
Potential: "Sometimes a second chance but not just a second choice"
Attendees agreed that there are a wide range of attractive FET courses and opportunities. Many staff said they wanted to promote FET as an equal player in the education sector, on par with Higher Education, with pathways to transfer between the two.
Partnership: the need for tangible outcomes
During panel discussions, it was recognised that to create effective partnerships, Memorandums of Understanding and Working Groups aren't enough, tangible products and outcomes are needed. It was also agreed that the FET sector is very capable of leveraging partnerships to respond to skills shortages, compared to other sectors. Most importantly, conference-goers said that the learner has to be the heart of the system, as learners are partners too.
People: FET at the heart of the community, for the people by the people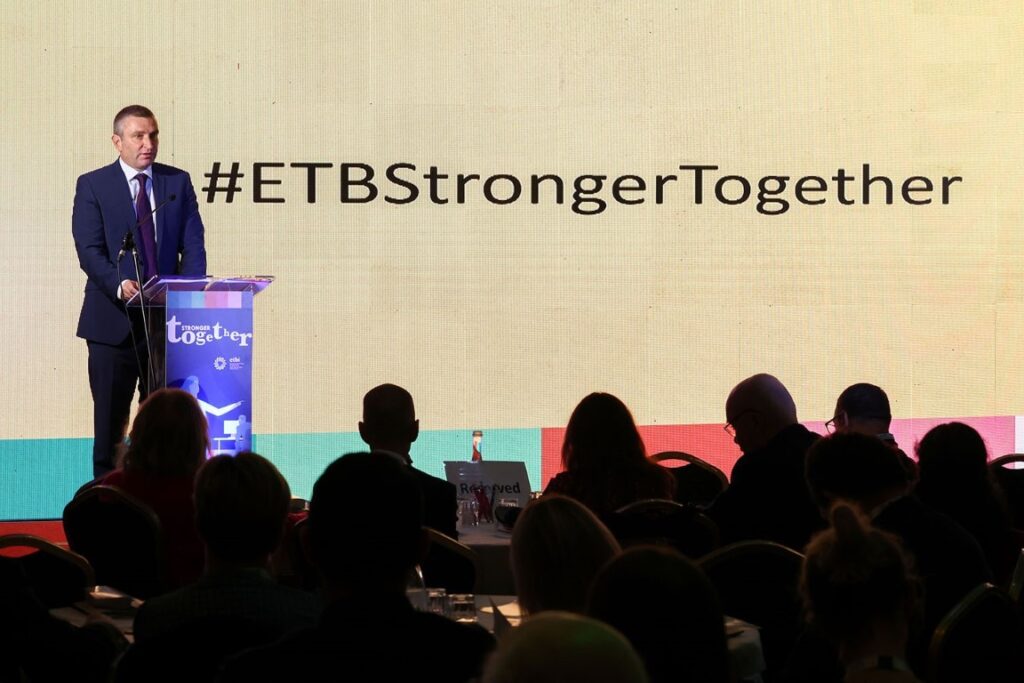 It was recognised that FET is at the heart of the community, more so than Higher Education. Attendees also said that FET's people make us stronger together, and that staff are a key resource. Some attendees remarked that time needs to be found for staff development, and FET needs to be emphasised as a good career pathway.
Green Skills Green Skills was seen as an area that has untapped potential, with regard to reskilling and upskilling construction workers to ensure a sustainable future. It was agreed that the FET sector will deliver the people required for the greening and expansion of the construction sector, in partnership with the government, the construction industry and other stakeholders.