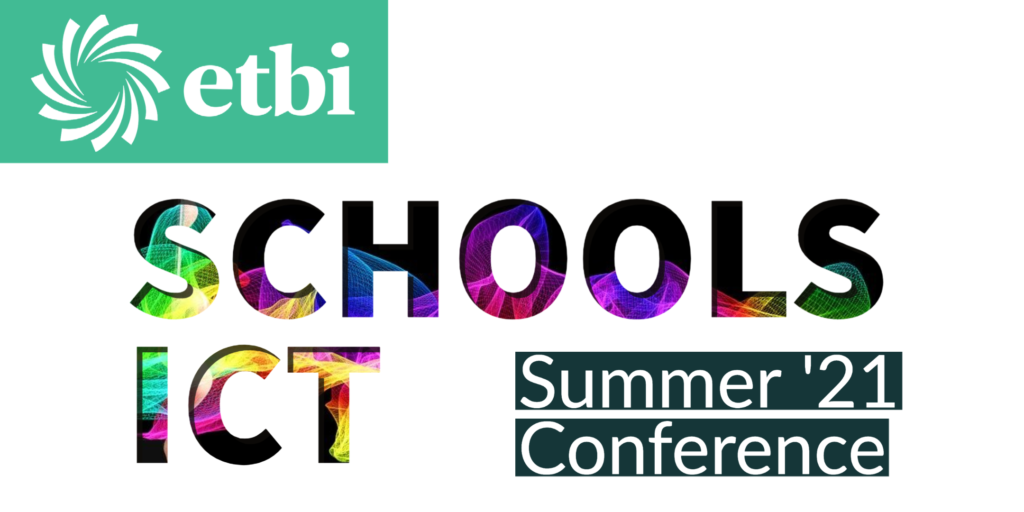 The ETBI Schools ICT Summer Conference 2021 for Principals, Deputy Principals and Digital Leaders provides an opportunity for attendees to review how technology has been used by schools since March 2020 and what schools should prioritise for the next academic year. The event will take place on Monday, 14 June from 2.00 pm to 4.30 pm and will be hosted by the ETBI Digital Strategy Group.
The event will host well-known researchers, commentators and ICT practitioners as part of a panel discussion on recent trends as well as support schools in planning their Digital Learning Plan and Journey for the next academic year as we emerge from Covid-19. The panel discussion will be followed by a broad range of engaging workshops which will be facilitated by Ireland's leading technology in education providers. 
Please contact your Director of Schools for a registration link.