ETB Community Colleges Nationwide showcase their learning about Education for Sustainable Development
Community Colleges in 16 Education and Training Boards (ETBs) around Ireland will celebrate their collective engagement with teaching and learning about Education for Sustainable Development (ESD) as part of 'May Day for Sustainability' 2022.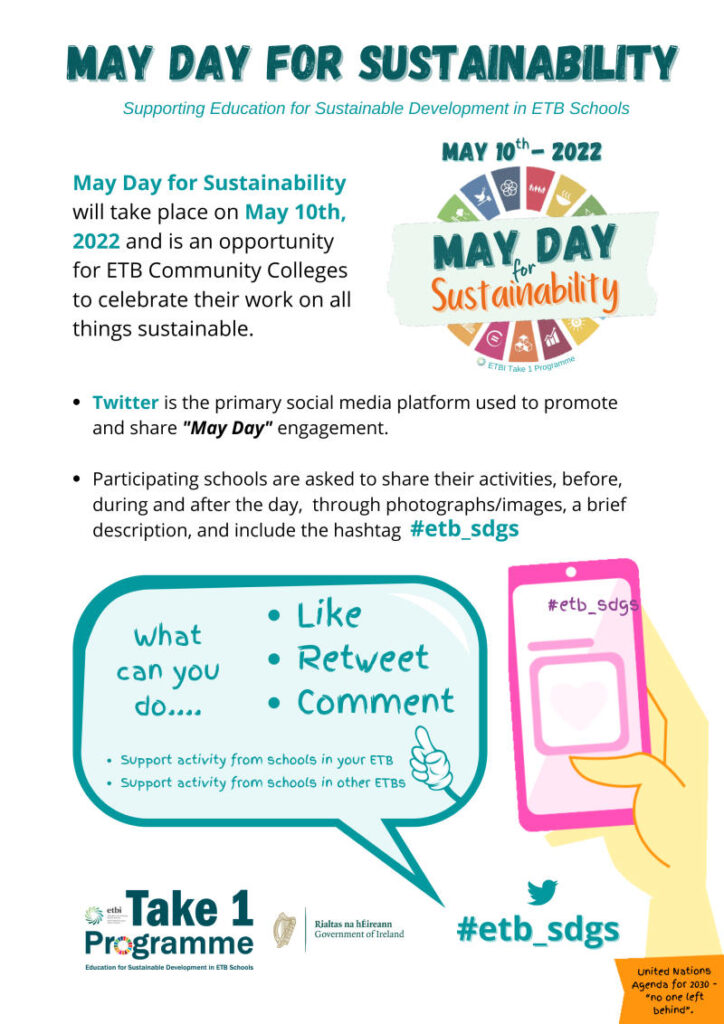 'May Day for Sustainability', on May 10th, will see ETB Community Colleges showcase a variety of activities which highlight their commitment to learning about ESD. The initiative is part of the ETBI Take 1 Programme which supports ETB schools to communicate, raise awareness of, and embed Education for Sustainable Development as part of a broad curriculum, through the UN Sustainable Development Goals. May Day for Sustainability is particularly significant this year following the recent announcement of the addition of Climate Action and Sustainable Development to the Senior Cycle curriculum.
Over the past number of months over 200 Principals and Deputy Principals in the ETB sector have engaged in ESD training, through the Take 1 Programme model. The training seminar for school management, assists ETB Community Colleges to equip students with the necessary understanding of ESD, and to take informed action and has been funded by the Department of Education.
A range of sustainable activities are being planned or already underway across the country, from outdoor orienteering in Limerick engaging with SDG 15 – Life on Land, to air quality projects in Galway and Roscommon ETB. Meanwhile students in Louth are promoting their 'Air Bee and Bee' by planting some flowers and Kilkenny demonstrate 'farm to fork' through SDGs 2 (No Poverty), SDG 12 (Responsible Consumption and Production) and SDG 15 (Life on Land)
ETBI General Secretary, Paddy Lavelle said "ETBI is delighted to lead this programme for the ETB sector, to support teachers in engaging with sustainable development education. Student voice on concerns surrounding sustainability and specifically climate has grown stronger and we need to consider how we purposely address these issues in our classrooms".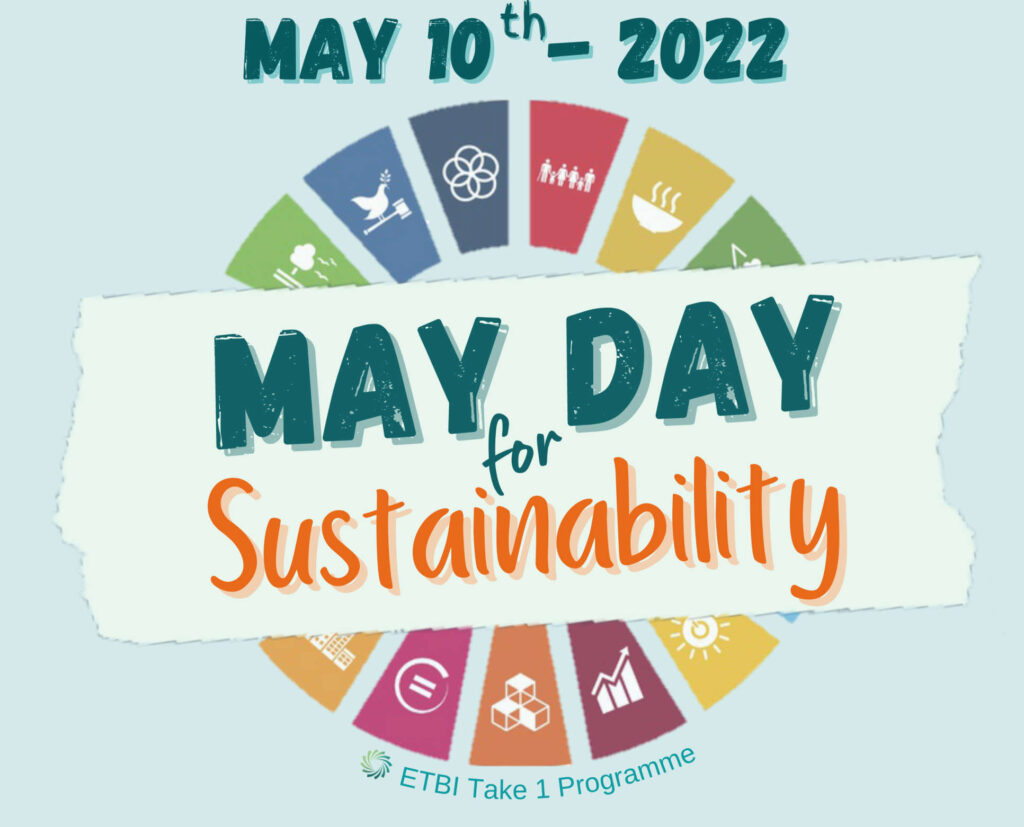 May Day for Sustainability offers schools an opportunity to engage in a cooperative and collective manner, encouraging all students, in all classrooms to contribute to their learning about the relevant and interconnected nature of sustainable development issues. Images and descriptions of 'May Day' activities will be shared on social media platforms using the hashtag #etb_sdgs demonstrating their commitment to the United Nations Agenda for 2030 – "no one left behind".