Check-In Take-Off (CITO) project
Over 140 practitioners from across Europe attended the final CITO Project Conference on 16 February 2022 . The Check-In Take-Off (CITO) project, an Erasmus+ EU Policy Experimentation project, was launched in 2019 to develop an online experience that supports adults with unmet literacy, numeracy, and digital needs.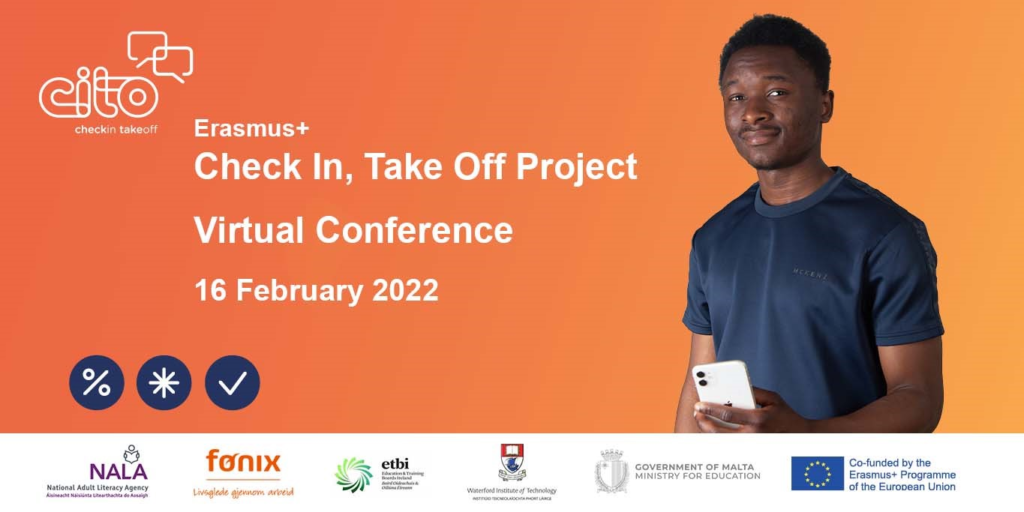 Over the last two years, the CITO project has developed and tested the CITO Skills Checker. The CITO Skills Checker is an easy-to-use online self-assessment application, which provides a positive experience for adults to explore their learning goals, recognise their existing skills and identify what skills they could develop.
If you would like to find out more about the project and the skills checker, follow the links below to download the conference presentations, explore the conference padlet, and watch the conference recordings.
The conference recordings here:
Get in touch!
If you would like to find out more about the project or how to adapt the CITO Skills Checker for your country or organisation, please get in touch with the CITO Project team: cito@gov.mt