Welcome to the first episode of 'Let's Talk Ethos,' podcast where we dive deep into the ETBI Patrons' Framework on Ethos. Join us as we explore this framework from the diverse perspectives of stakeholders, shedding light on what defines the ethos of ETB schools and what it truly means to be part of an ETB school community. Tune in for an enlightening conversation that unravels the core values and how they shape ETB schools.
Listen Here
Episode 1 – Let's Talk Ethos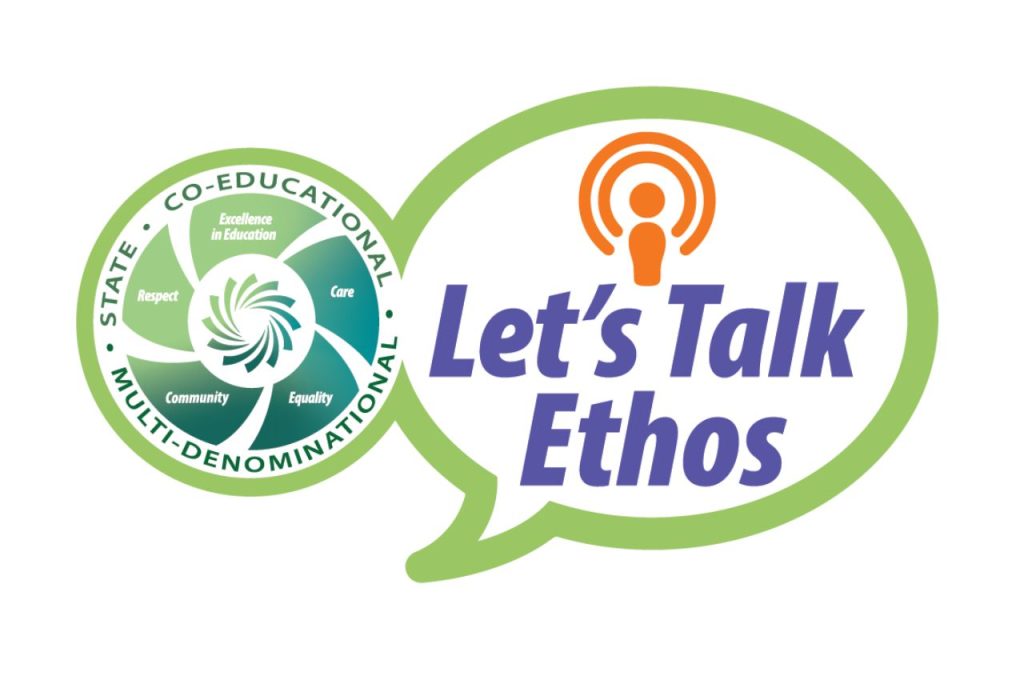 Episode one of the Let's Talk podcast discusses the ETBI Patrons framework on ethos. This framework is a "culmination of 10 years worth of research, critical reflection, consultation and visionary policy making involving all ETB schools and their 16 Patrons, ETBI and relevant stakeholders". It defines for the first time what the ethos of ETB schools are at primary and post primary level. This podcast will provide you with an understanding of the ETBI patrons framework on ethos and what it means to be an ETB school. Visit our Spotify channel, here.