The Education and Training Boards Ireland values its employees and is committed to maintaining and enhancing a good working environment. It has in place a range of services and policies to support the wellbeing of employees and help them to achieve their work goals and to balance their work and other roles.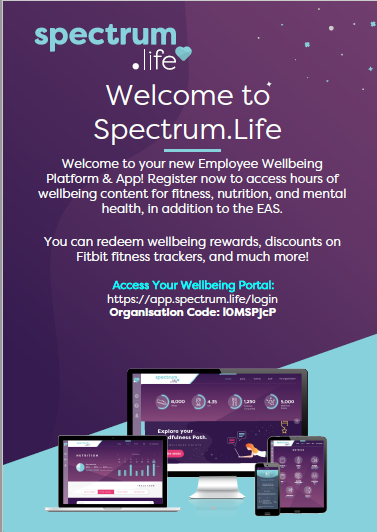 The services include an Employee Assistance Programme which offers:
24/7/365 Helpline Support – Freephone IRE: 1800 814 243 
Immediate Telephone Support
Up to 6 sessions of counselling, as appropriate
Financial Information
Legal Information
Management Support via Helpline
Online Support Hub, with guides, resource library and online self-help course
The Be Calm feature of the Spectrum.life portal provides all ETBI employees access to self-guided meditation across 6 key areas. Self-guided meditation is just one technique you can use to clear out negative energy from your mind, and promote positive thinking and inner peace.