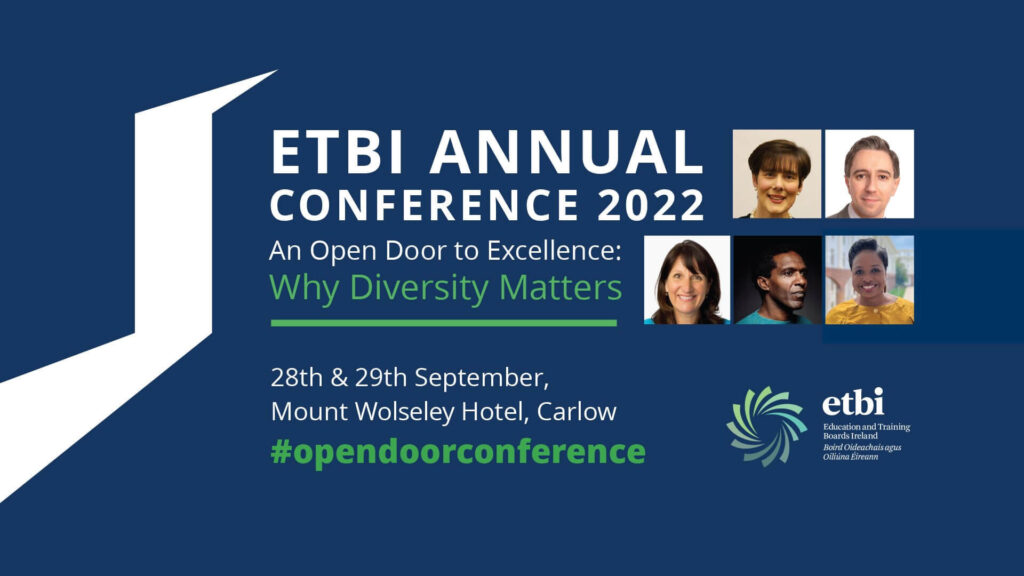 About the conference:
This year's Conference theme will explore the relationship between EDI (Equality, Diversity and Inclusion) and Excellence in Education and Training. We will look at this area holistically including ETB staff and learner diversity, sharing the results of the ETBI Sectoral Diversity Survey, as well as latest best practice/international speakers on EDI and Excellence. The EDI theme also provides an opportunity to root the conference in and showcase the ETB sector's shared core values and attributes.
The conference will focus on how we can promote diversity in a meaningful way and develop inclusive and transformational leadership. Delegates will hear the insights and stories of ETB staff, learners and public figures from non-traditional backgrounds, actively explore solutions and have an opportunity to gain practical EDI skills.
Key Speakers:
Simon Harris TD, Minister for Further and Higher Education, Research, Innovation and Science.
Norma Foley TD, Minister for Education
Dr. Shirley Davis, CEO, Global thought leader
Lemn Sissay, OBE, Poet playwright, memoirist performer and broadcaster.
Joanne Hession, Founder & CEO, LIFT Ireland (Leading Ireland's Future Together)
For full details about the conference please visit: ETBI Conference 2022