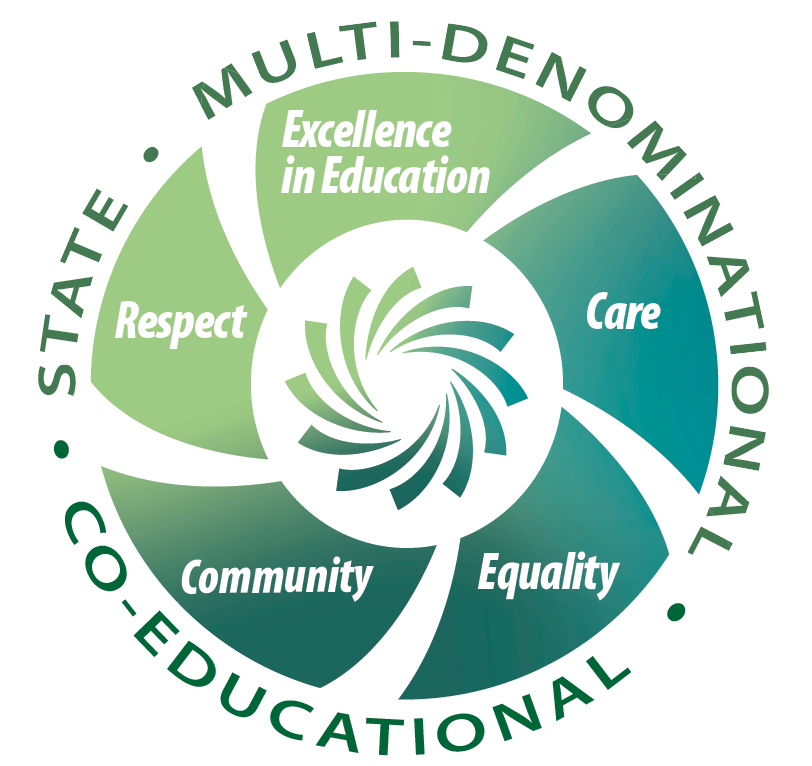 The ETB sector began looking specifically at issues relating to core values and characteristic spirit in 2011 with a series of John Marcus O'Sullivan conferences. As a result of these conferences, the sector commissioned the University of Limerick (UL) to undertake a piece of research across 18 ETB post-primary schools in six ETBs in order to ascertain current understandings of characteristic spirit and the place of religion and beliefs in ETB schools.
The main findings from this research were that although values such as equality, respect and care were evident throughout the schools, there was little coherence within or between schools in understandings of their overall characteristic spirit of the school or sector. This led to in ETBI being mandated to carry out a Core Values Review across all 16 ETBs. This review took place throughout 2018.
The key findings of the review are set out in a report compiled by ETBI. The findings from the Core Values Review confirm that ETB schools are, in the main, thriving in the areas they serve. There is ample evidence of excellent practices across the sector in relation to core values and living out the 'multidenominational' aspect of the characteristic spirit. However, there is not a common understanding amongst our senior leaders of what the ethos of an ETB is or should be. 
As a result of the Core Values Review process, the following statement can be used to describe the core values of ETB schools.
ETB schools are state, co-educational, multi-denominational schools underpinned by the core values of Excellence in Education, Care, Equality, Community and Respect.